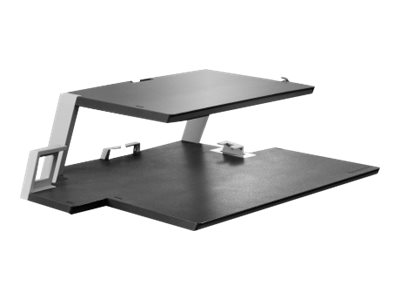 Informasjon

Provides better ergonomics
Enhances user experience
Provides a total solution

A stand that provides a great user experience. Place the notebook with a mechanical dock on the bottom platform and place a large display on the top platform. It also provides the versatility of attaching a Tiny underneath the top platform. Provides better ergonomics: allows the monitor to be placed at the correct height for viewing. Refreshes/adds stands supporting new and multiple solutions, CS13 or Tiny. Enhances user experience: robust, stable stand offering a best-in-class docking solution

Provides a total solution: integrated solution to bring together multiple products (monitors, dock, audio, keyboards, mice, filter cables and locks).