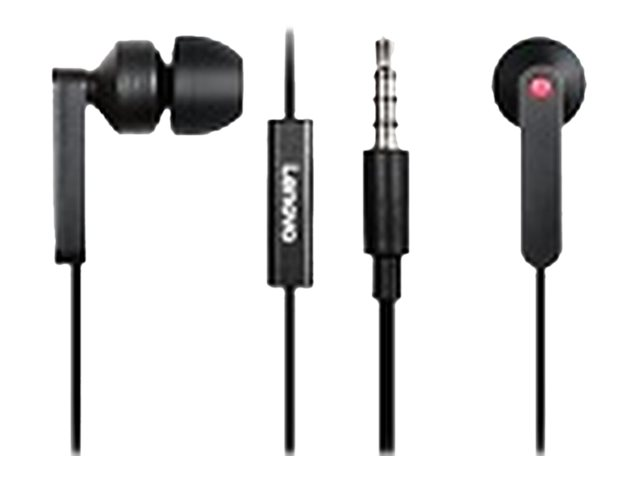 Lenovo - Ørepropper med mikrofon
i øret - kablet - 3,5 mm jakk - for Flex 7 14; ThinkCentre neo 70; ThinkPad E14 Gen 3; X1 Fold 16 Gen 1
Informasjon

Lightweight design - allows user to carry with them
Inline microphone is small and light, perfectly placed to make crystal clear calls
Inline answer and hang up control works with the majority of smart phones

The Lenovo Headphones provide great sound and fit every ear. With 3 unique designs, you can find a fit for any ear. The headphones provide excellent sound from your Think system's 3.5 mm audio jack. The inline controls work the majority of smart phones in the market so in between the office and your home, you can stay in touch and on the go. 3.5 mm audio works with ThinkPads, tablets, work stations and smart phones.