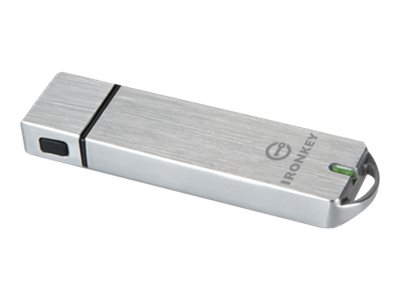 Informasjon

Faster and more secure mobility
Harness blazing USB 3.0 performance
Lock it all down with enhanced encryption
Secure your data at all times
Rely on IronKey's rugged design
Deploy a user-friendly, versatile solution

There's the IronKey S1000 USB 3.0 hardware encrypted flash drive - a faster and even more secure solution for safeguarding sensitive data no matter where your employees carry it. Unlike competing drives that force users to sacrifice performance for advanced security, IronKey S1000 helps you win the compliance battle by providing extra layers of encryption along with unparalleled data read / write speeds. With IronKey's powerful on-board controller, IronKey S1000 secure storage drive achieves blazing read speeds.