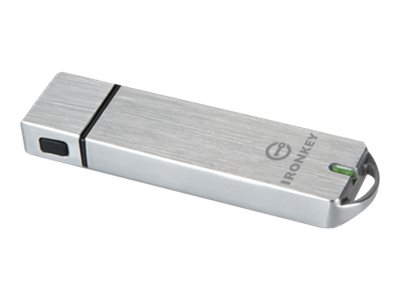 Informasjon

Don't compromise performance for security
Faster than ever
More secure than ever
Rely on the brand known for serious security
Protect more than data

When it comes to encrypted USB storage devices, too many products force users to sacrifice performance for top-level security. But IronKey Enterprise S1000 USB 3.0 flash drives deliver everything enterprises need with none of the compromises common to mobile storage. IronKey's fastest-ever flash drive delivers unparalleled read/write performance, enhanced hardware-based encryption in a FIPS certified drive, room for the largest data sets, and cloud-based or on-premises centralized management.