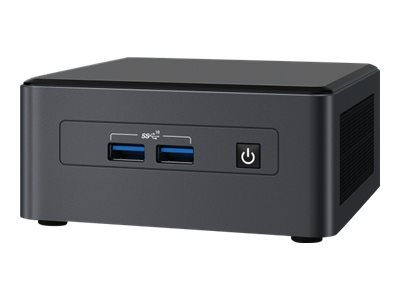 Informasjon

Intel Core processors
Display emulation of HDMI ports for headless and remote virtual display,as well as persistent display emulation capability
Tolerates 0-40°C external ambient operating temperature

Intel NUC 11 Pro Mini kits is compacts systems built to drive the future of business. There are more choices than ever before, from fully buillt mini PCS to customizable kits powered by the Intel Core processors. All are designed to deliver the performance businesses need for edge compute office productivity, and collaboration.

Every Intel NUC 11 Pro system can support one 8K or four 4K displays for digital signage, video conferencing, and other deployments.